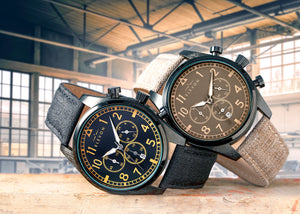 Above the Clouds or In The Crowd
Trusted by both aviators and casual wearers of quality timepieces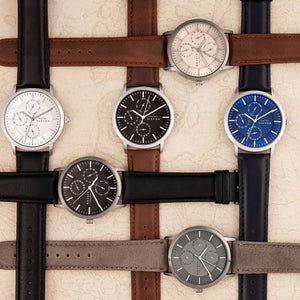 The 20th century was a time fraught with great triumph, trials, and technical progress. Most dear to us are the pilot watches born of that century – second only to our deep-rooted respect for the aviators who flew to new heights wearing them.
We set out to pay homage to our beloved era of flight and timekeeping. With that, Elevon was created; a tasteful fusion of old and new. Every Elevon watch employs contemporary styling with a dial that remains true to its glorious underpinnings.
Details such as this are meaningless if they span only the surface. While our dials remain clean and simple, the movements that power them are anything but. Their durability had to be strong enough to undergo the stressors of flight, while remaining true to the second. After all, a watch crafted for the sky without this capability is worth no pilot's time.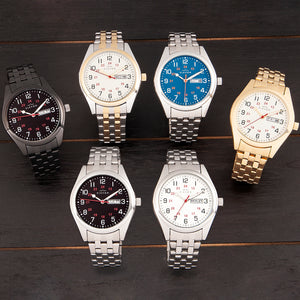 Subscribe to our newsletter
Promotions, new products and sales. Directly to your inbox.